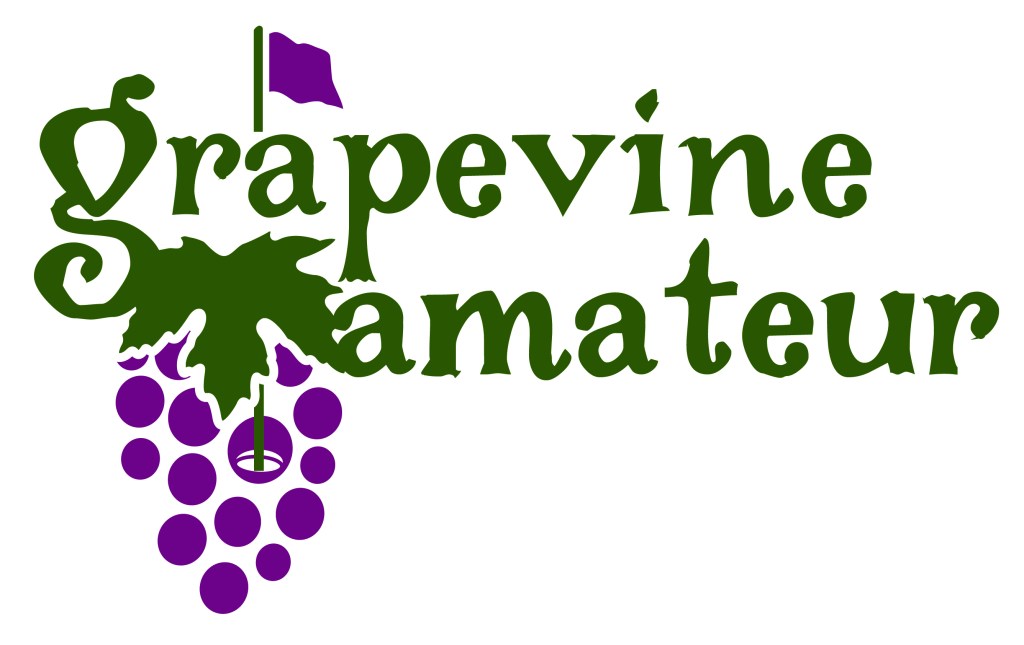 2023 Grapevine Amateur
December 27-30
Silverado Golf Course (North)
Napa, California
ENTRY DEADLINE: December 17, 2023

ENTER HERE: 2023GrapevineAmateur.GolfGenius.com
Entry Fee:  $525

2022 Results: www.GrapevineAmateur2022.GolfGenius.com
2022 Champion: Garrett Boe

DECEMBER 2021 Results
2021 Champion:  Dylan McDermott

2020 RESULTS:  2020 RESULTS
2020 Champion:  Finigan Tilly

JANUARY 2021 RESULTS:  HERE
2021 Champion:  Tucker Allen (played in January at Ak-Chin Southern Dunes)

The 2023 Grapevine Amateur will take place December 27-30, 2023, at world-class Silverado Golf Club (North) in Napa, California.  The Grapevine Amateur will be a world-amateur ranked event as is the standard in all of our Troon Saguaro Amateur Series events.  The Grapevine is scheduled to be 54-holes with no cut (weather permitting).  Included in the entry fee is all three competitive rounds of the event, the practice round, a player gift, practice facility usage, and on-site discounts.  Silverado is the home to the PGA Tour's Fortinet Championship and its sister event the Silverado Amateur, and is widely considered one of the best courses in Northern California.  The Silverado Resort will serve as the host with discounted rooms available to all participants and guests.  

GRAPEVINE ENTRY CRITERIA:  A player is exempt if he meets one of the entry criteria below and submits a a completed application (with $525 payment) by December 17, 2023.  This is an Open Amateur tournament and the player must have a handicap index of 3.0 or better.  Any player who meets any of the standardized criteria below may enter the Grapevine Amateur.  The entry deadline is December 17, 2023. 
Top 250 in the final 2022-23 Men's Golfweek Collegiate Rankings or Golfstat Rankings (Division I) or the closest ranking to November 1, 2023, in the 2023-24 rankings
Top 1000 players in the World Amateur Golf Rankings
All 2023 champions of major men's state amateur and mid-amateur championships
All participants in the 2023 US Mid-Amateur, USGA Four-Ball, and US Amateur Championships
All male golfers with a handicap of 3.0 and below
Schedule of Events
Monday, December 27: Practice round at Silverado Golf Club (players book their own times; details below)
Tuesday, December 28: First round shotgun start at 10:00 am
Wednesday, December 29: Second round shotgun start at 10:00 am
Thursday, December 30: Final round – shotgun start at 10:00 am
Practice Round: Monday, December 27. Tee times are made on your own and the cost is included in the entry fee. Email bjohnson@troon.com
Host Hotel: Silverado Resort
1600 Atlas Peak Road
Napa, CA 94588
DETAILS COMING SOON
Discounted Hotels at Silverado Resort Click Above (30% off current retail)
Yardage and Green Slope Books: Available to order directly from PuttView at https://puttviewbooks.com/GrapevineAmateur
Transportation: All participants are responsible for their own transportation to/from the event. Plan all departure flights accordingly to be competing most of the day during the final round on 12/30/2023. No tee times will be changed to accommodate flights.
Carts/Walking: The Grapevine Amateur will be walking only. Caddies are allowed and welcome. Spectator carts are available but very limited to those with a handicap placard or doctor's note. Spectator carts are an extra cost.
MEMBERSHIP
All Troon Saguaro Amateur Series tournament players are required to be members. 
MEMBERSHIP REGISTRATION CLICK HERE
GENERAL MEMBER:  $35-eligible to compete in all 2023-24 Troon Saguaro Amateur Series events
PLATINUM MEMBER:  $325-includes 10% tournament discount, exempt category, and exclusive 1-month priority registration windows
SPONSOR MEMBER:  $1,325-includes 1 sponsor exemption, 10% tournament discount, exempt category, and 1-month priority registration windows
Conduct and Attire: Golf spike policy of Silverado Golf Club is in effect at the time of the Grapevine Amateur. Proper golf attire is required at all times in all golf areas. Golf shirts must have a collar and either pants or golf shorts are required. All headwear must be worn forward. Any act of unsportsmanlike conduct-including but not limited to: cursing, throwing clubs, damage to the golf course, or other are prohibited. Disqualification with no refund is possible at the sole discretion of the tournament committee.
Pace of Play: We ask that the first player or two who hole out proceed immediately to the next tee and hit when ready. Walk ahead and save time when possible. In the practice round, no more than one ball should be played to the green. Play as fast as possible. If you are holding up play during the practice round, you may be asked to leave or skip holes by the Silverado/Grapevine Amateur staff.
Withdrawals and Refunds: All confirmed and paid entries are subject to a $125 non-refundable handling fee at all times. Refunds minus $125 are available up until December 17, 2023, after which there are no refunds for withdrawal or no show for any reason (including injury).
TO ENTER:  Register at www.TSASMember.GolfGenius.com. Questions?  Please email or call/text Roy Edwards at 303-917-4538 or R@saguaroamateur.com with any tournament questions.
ENTRY DEADLINE: December 17, 2023
ENTER ONLINE: www.2023GrapevineAmateur.GolfGenius.com