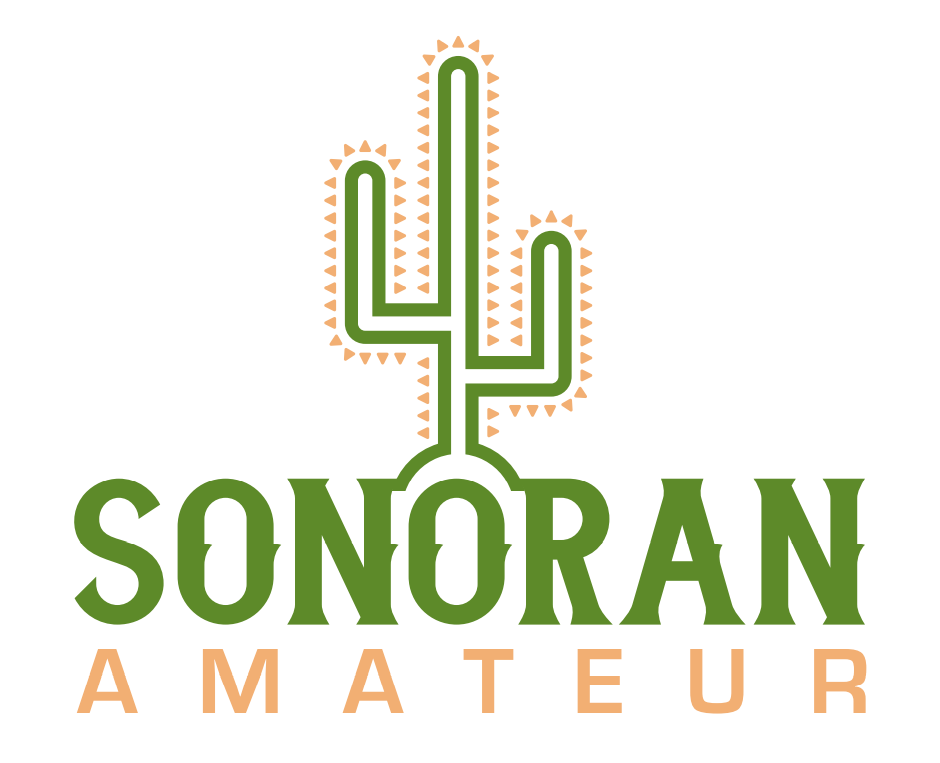 Sonoran Amateur
January 1-4, 2024
Talking Stick Golf Club (O'odham Course) in Scottsdale, AZ
ENTER HERE: www.2024SonoranAmateur.GolfGenius.com or tsasmember.golfgenius.com
2023 Results: www.2023SonoranAmateur.GolfGenius.com
2022 Results: www.2022SonoranAmateur.GolfGenius.com
SCHEDULE OF EVENTS:
Monday, January 1: Optional practice rounds (players book on their own directly with Talking Stick)
Tuesday, January 2: First Round – starting times from 9:00-11:10 am off 1/10
Wednesday, January 3: Second Round – starting times from 9:00-11:10 am off 1/10
Thursday, January 4: Final Round – starting times from 9:00-11:10 am off 1/10
YARDAGE and GREEN BOOKS: PuttView is offering yardage/green slope books for sale to Sonoran Amateur participants. You must pre-order this book directly from PuttView.
PRACTICE ROUND:  JANUARY 1-Starting times (booked directly with the golf course) these times are included in your entry fee
SPECTATORS:  Spectators are allowed and welcome.  There is no guarantee on spectator carts as carts are going to be extremely limited.  Please contact the golf course directly for information on availability and pricing. It is at the sole discretion of the host course as to the availability and pricing of spectator carts.  We will have details on spectator cart policies and availability as we get closer to the tournament.  Spectator cart availability is the sole decision of the host course.  
CADDIES: Caddies are allowed. Players are walking (non-motorized push carts are allowed)
ENTRY FEE: $525 (covers practice round and all three rounds of competition, prizes, practice balls, and a player gift)
ENTRY CRITERIA:
1. Top 250 players from the final 2022-23 Golfweek or Golfstat Collegiate Rankings (Division I) or the closest ranking to November 1 of the 2023-24 season
2. Top 1000 players from the World Amateur Golf Ranking (WAGR).
3. All current champions major state amateur golf tournaments.
4. All participants in any 2023 USGA or RandA Championship
5. All male golfers with a handicap index of 3.0 or below
HOST HOTELS:
Coming Soon
QUESTIONS:  Please call, text, or email Roy Edwards at r@saguaroamateur.com or 303-917-4538
MEMBERSHIP
All players are required to be members in the Troon Saguaro Amateur Series. You can register at www.TSASMember.GolfGenius.com
MEMBERSHIP REGISTRATION CLICK HERE
GENERAL MEMBER: $35-eligible to compete in all 2023-24 Troon Saguaro Amateur Series events
PLATINUM MEMBER: $325-includes 10% tournament discount, exempt category, and exclusive 1-month priority registration windows
SPONSOR MEMBER: $1,325-includes 1 sponsor exemption, 10% tournament discount, exempt category, and 1-month priority registration windows
Troon Saguaro Amateur Series Tournament Waiver (in addition to our liability waiver listed on our entry form):
The Troon Saguaro Amateur Series reserves the right to accept, decline, or withdraw any entry at any time. Accepted entries shall be subject to the rules and regulations set forth for this competition by the Troon Saguaro Amateur Series as well as any guidelines in place by the host facility or local health agencies. By entering this Troon Saguaro Amateur Series-administered event, all participants agree that there are certain risks and accept personal and sole liability for all such risks, including, but not limited to, any health-related risks. Participants acknowledge and accept responsibility for maintaining their own personal safety, including but not limited to, utilizing their own PPE, practicing social distancing, and sanitizing themselves if they contact people or surfaces. All participants also understand that there is currently a risk of contracting COVID-19 at any Troon Saguaro Amateur Series-administered event and accept personal responsibility and sole liability for that risk. Please note that all accepted entries are subject to a non-refundable fee of $125 (at all times). The remainder of the entry fee is refundable up until 10 days prior to the start of the tournament. Within 10 days of the start of the tournament the entire entry fee is non-refundable.